June 1, 2022: District Attorney Gascón Announces Exoneration of Man Wrongfully Convicted of Murder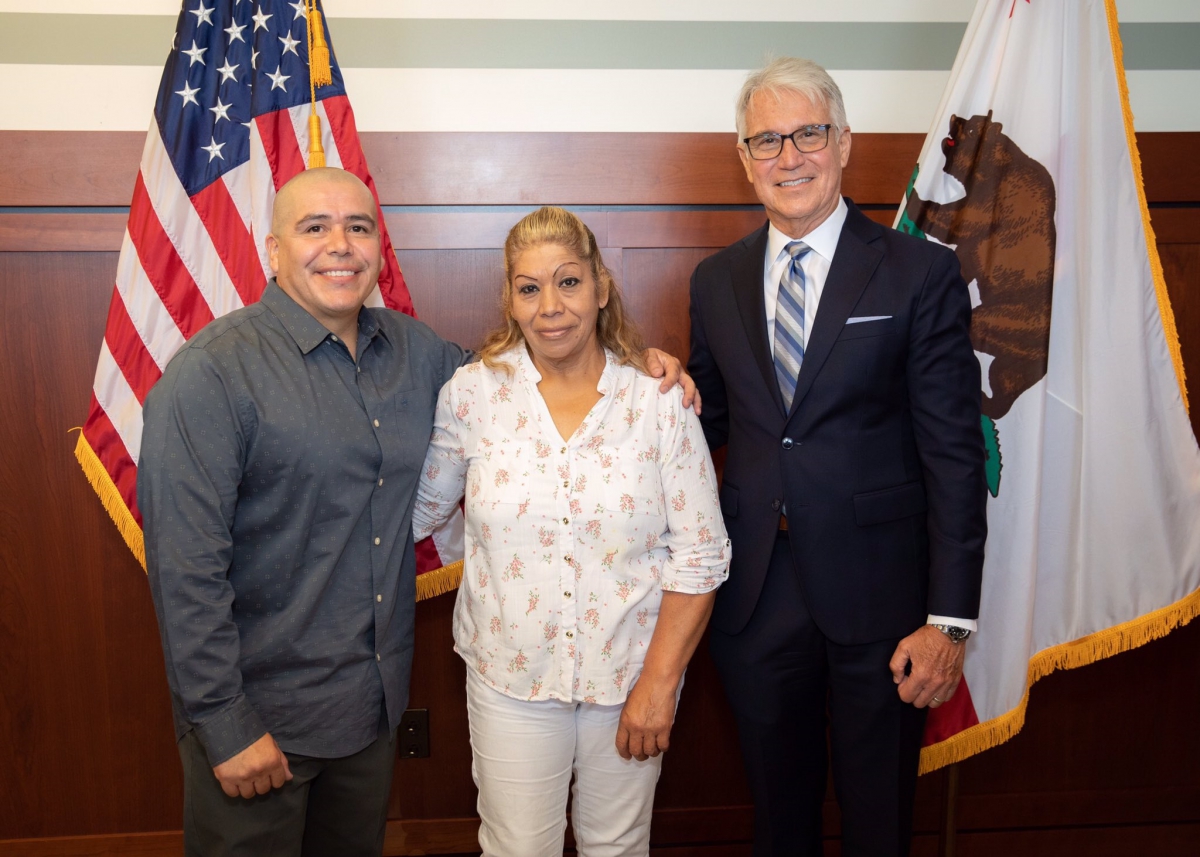 District Attorney George Gascón announced the exoneration and release from prison of Alexander Torres, who was wrongfully convicted of murder in 2001.
"While it is this office's job to hold people accountable for the harm they cause, it is equally important that we critically re-examine past convictions," District Attorney Gascón said. "We must be willing to own up to past errors, determine what went wrong and make sure we do not repeat those mistakes."
He was joined at the announcement by Mr. Torres and members of his family, including his mother (pictured).
Click here to watch the news conference.