December 12, 2018: DA Jackie Lacey, LA City Attorney, Local Law Enforcement Officials Warn Public Against Drug-Impaired Driving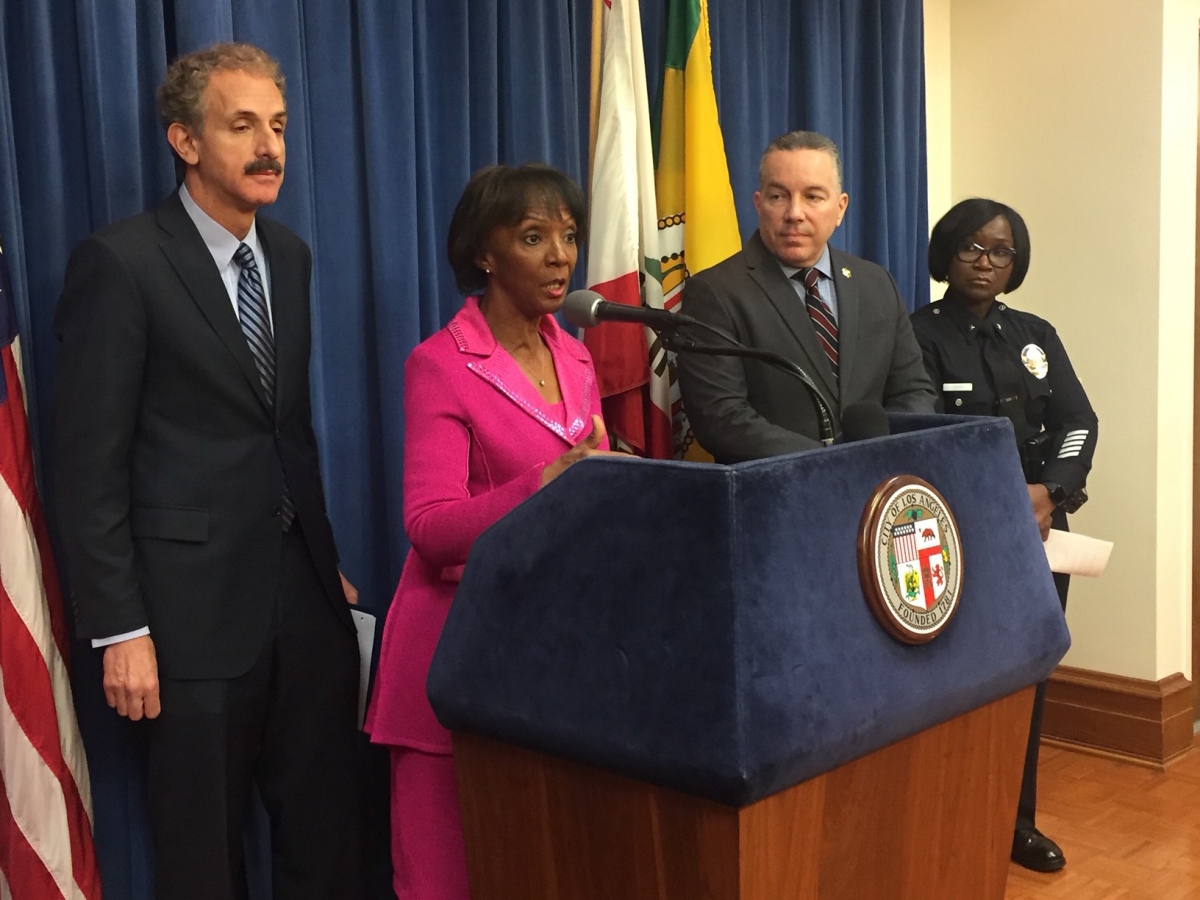 District Attorney Jackie Lacey joined Los Angeles City Attorney Mike Feuer, Sheriff Alex Villanueva, LAPD Commander Beverly Lewis and CHP Assistant Chief Omar Watson in a Dec. 10 news conference to warn residents about the consequences of driving under the influence of alcohol, marijuana and other drugs.
In January 2018, the recreational use of marijuana became legal in California. However, it remains illegal to drive under the influence.
The Los Angeles County District Attorney's Office is leading the effort to ensure that local law enforcement personnel and deputy district attorneys are trained to successfully investigate and prosecute what is expected to be an increase in driving under the influence of drug cases.
Link to DA Lacey's remarks:
http://da.lacounty.gov/sites/default/files/pdf/DA_Impaired_Driving_Remarks.pdf