June 3, 2016: District Attorney's Office co-sponsors 'Right to Rescue' bill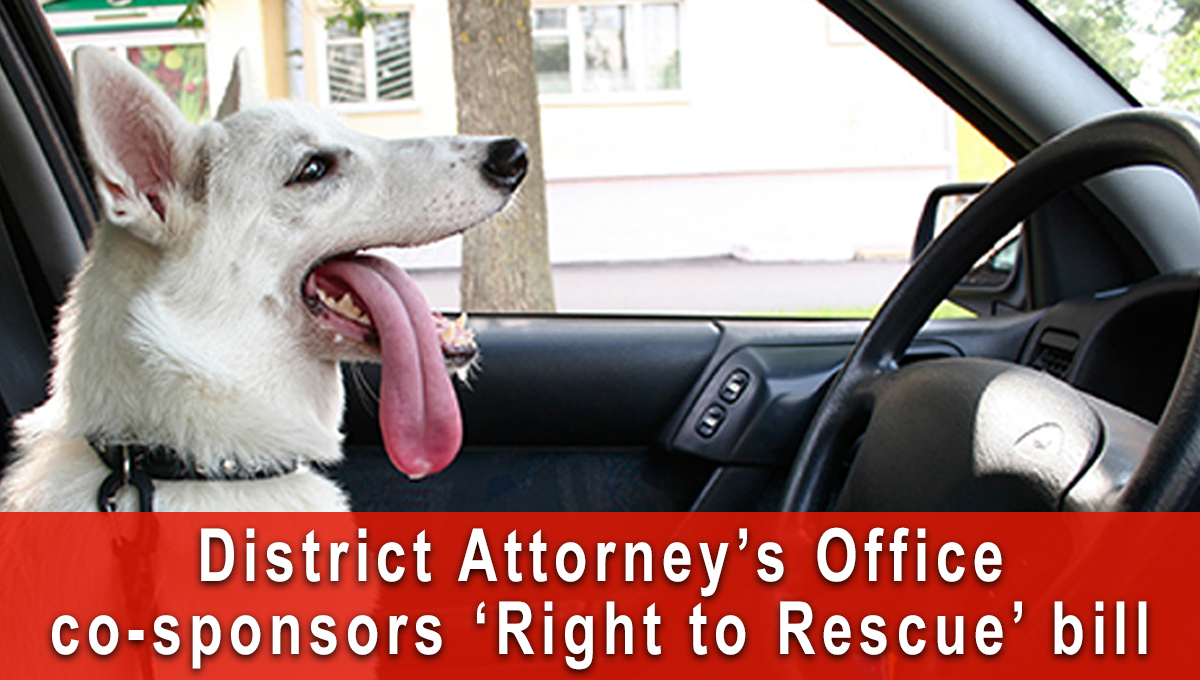 As summer approaches, legislation in Sacramento co-sponsored by the Los Angeles County District Attorney's Office seeks to provide criminal and civil immunity for people who rescue animals left unattended in vehicles.
Known as the "Right to Rescue" bill, Assembly Bill 797 would amend California Penal Code section 597.7, which makes it illegal to confine pets in a car when their health or well-being is endangered. While some states have adopted laws granting people immunity from civil liability if they help pets trapped in hot vehicles, AB797 would protect them from criminal prosecution as well. 
"Pets are helpless when left inside of hot cars," Los Angeles County District Attorney Jackie Lacey said. "This bill will protect good Samaritans trying to rescue animals stranded in life-threatening situations."
AB 797, co-sponsored by The Humane Society of the United States, provides specific guidelines if an animal's safety appears to be in jeopardy. 
Among them, a person must determine there is no reasonable way to remove the animal from the vehicle without forcible entry because the animal is in imminent danger. The person also must contact local authorities before forcibly entering the car and remain with the animal until emergency responders arrive at the scene.
The bill is set to go before the Senate Judiciary Committee on June 14.