April 19, 2016: Courageous Honorees Celebrated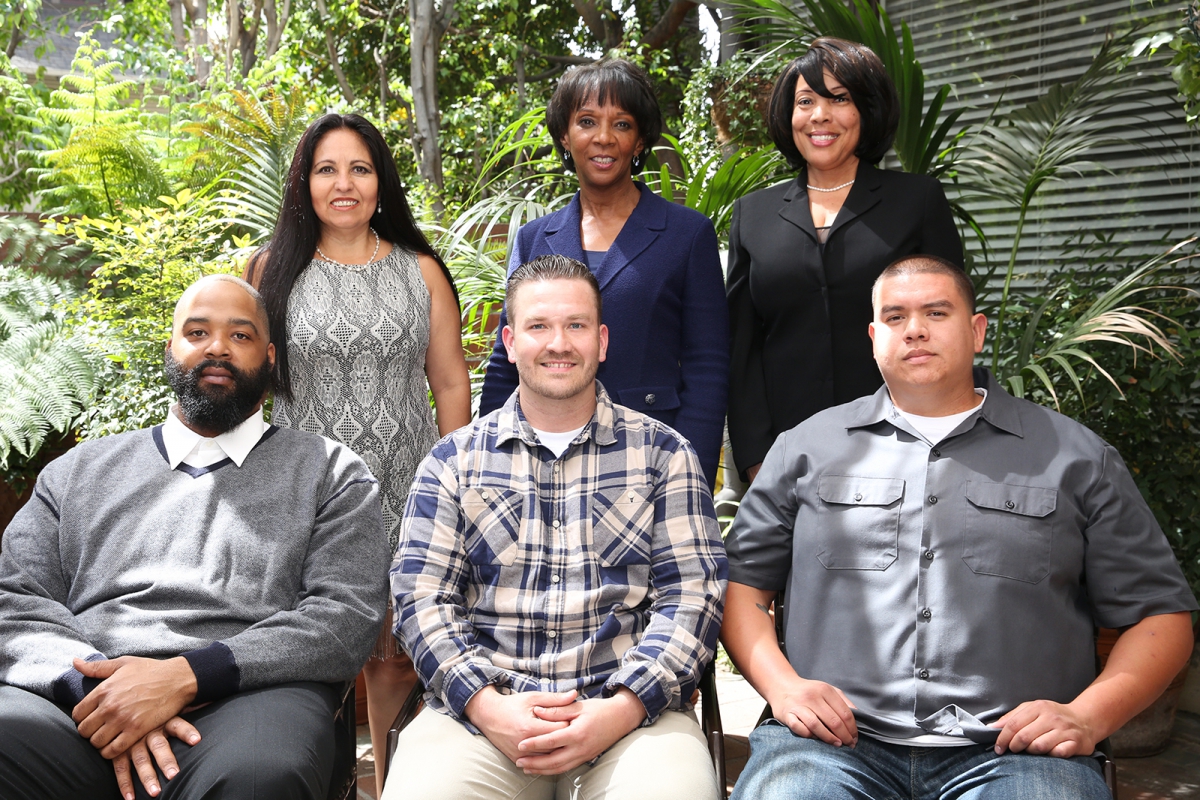 Luz Maria Torres was driving on Sierra Highway in Newhall in November 2014 when she saw a man talking to a frightened 13-year-old girl.  She then saw the man grab the girl's arm.
In an instant, Torres made a U-turn and honked her horn, helping the girl get away.  Torres called 911 and followed the man until sheriff's deputies arrived and took him into custody.
"The girl is fortunate.  Her family is fortunate.  We all are fortunate that Ms. Torres was there and took action," Deputy District Attorney Darci Purvis said. "She could have kept driving, but she was compelled to help and stop a crime from becoming something much worse."  The man was convicted of attempted kidnapping to commit rape and sentenced to seven years in prison.
District Attorney Jackie Lacey honored Torres and four other Courageous Citizens on April 6 at the Rotary Club of Pasadena.
Another honoree, Rochelle Floyd, a supervising nurse, saved the life of a colleague, who was stabbed multiple times on Easter Sunday 2014 at Olive View Medical Center in Sylmar.  The attacker was sentenced to 15 years and eight months in prison for attempted murder.
District Attorney Lacey also recognized Scott Angel Aquino, Richard Mason Jr. and Eddie Harris, who stopped the sexual assault of a woman in Alhambra on March 3, 2015, and captured her assailant.  The suspect was convicted of assault with intent to commit a sex crime and sentenced to six years in prison.
To read more about the Courageous Citizen Awards, visit: https://da.lacounty.gov/community/courageous-citizens.