April 15, 2019: Clearing Cannabis Convictions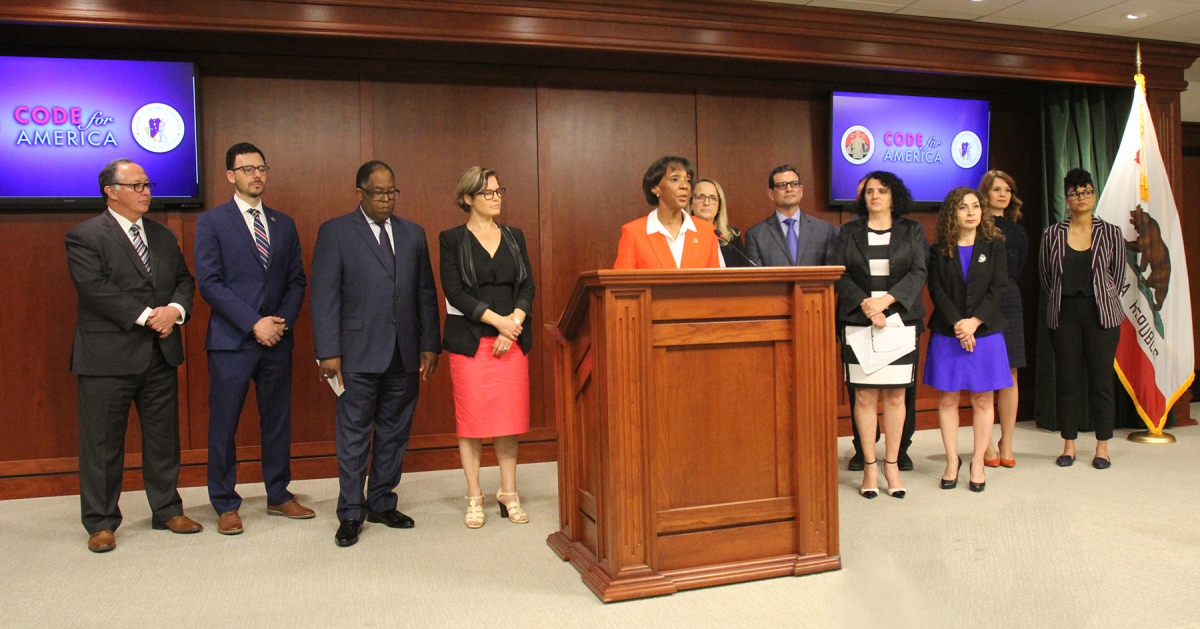 District Attorney Jackie Lacey announced an innovative partnership with Code for America to clear or reduce as many as 50,000 cannabis convictions in Los Angeles County.
Los Angeles County is among the first in California to take part in Code for America's pilot program that proactively identifies convictions that qualify for resentencing or dismissal under Proposition 64, the voter initiative that legalized cannabis.
"As technology advances and the criminal justice system evolves, we as prosecutors must do our part to pursue innovative justice procedures on behalf of our constituents," District Attorney Lacey said during an April 1 news conference. "This collaboration will improve people's lives by erasing the mistakes of their past and hopefully lead them on a path to a better future."
District Attorney Lacey's staff began meeting with Code for America in July 2018 to determine whether its technology could help prosecutors in Los Angeles County review tens of thousands of cannabis convictions.
Code for America's technology employs an algorithm that scans and interprets conviction data to determine who is eligible for relief.
Proposition 64, passed by California voters in November 2016, put the onus on members of the public to ask the court to clear their criminal records of eligible cannabis convictions.
When few people took advantage of the voter-approved process, state lawmakers in September 2018 required prosecutors to identify and review all eligible cannabis charges. They will be automatically cleared or reduced unless prosecutors file formal objections before July 1, 2020.
"Helping to clear a path by reducing or dismissing cannabis convictions can result in someone securing a job or benefitting from other programs that may have been unavailable to them in the past," District Attorney Lacey said. "We are grateful to Code for America for bringing its technology to our office."
The pilot program comes at no cost to taxpayers or those who will benefit from it.