March 10, 2022: Watch: District Attorney Gascón Shares Tips On How to Prevent Auto Thefts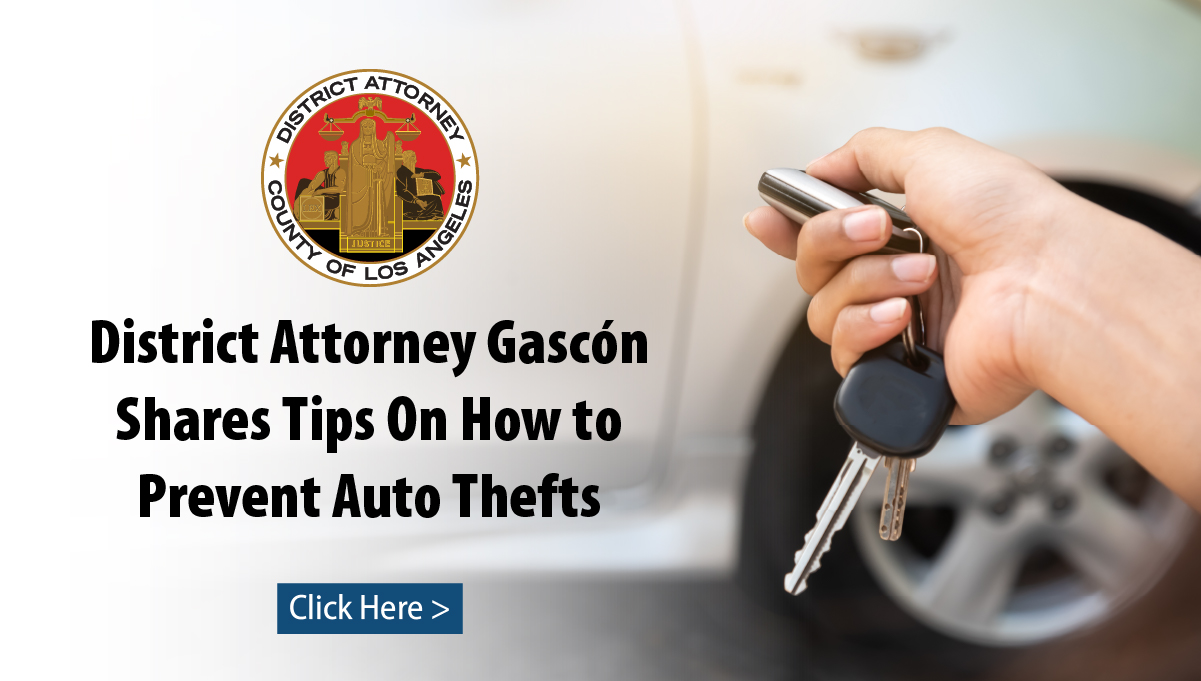 District Attorney George Gascón has released a public service announcement warning residents to be vigilant in response to a noticeable increase in auto thefts in Los Angeles County.
Click here for the news release.
Click here for the English public service announcement.